A new member of our team!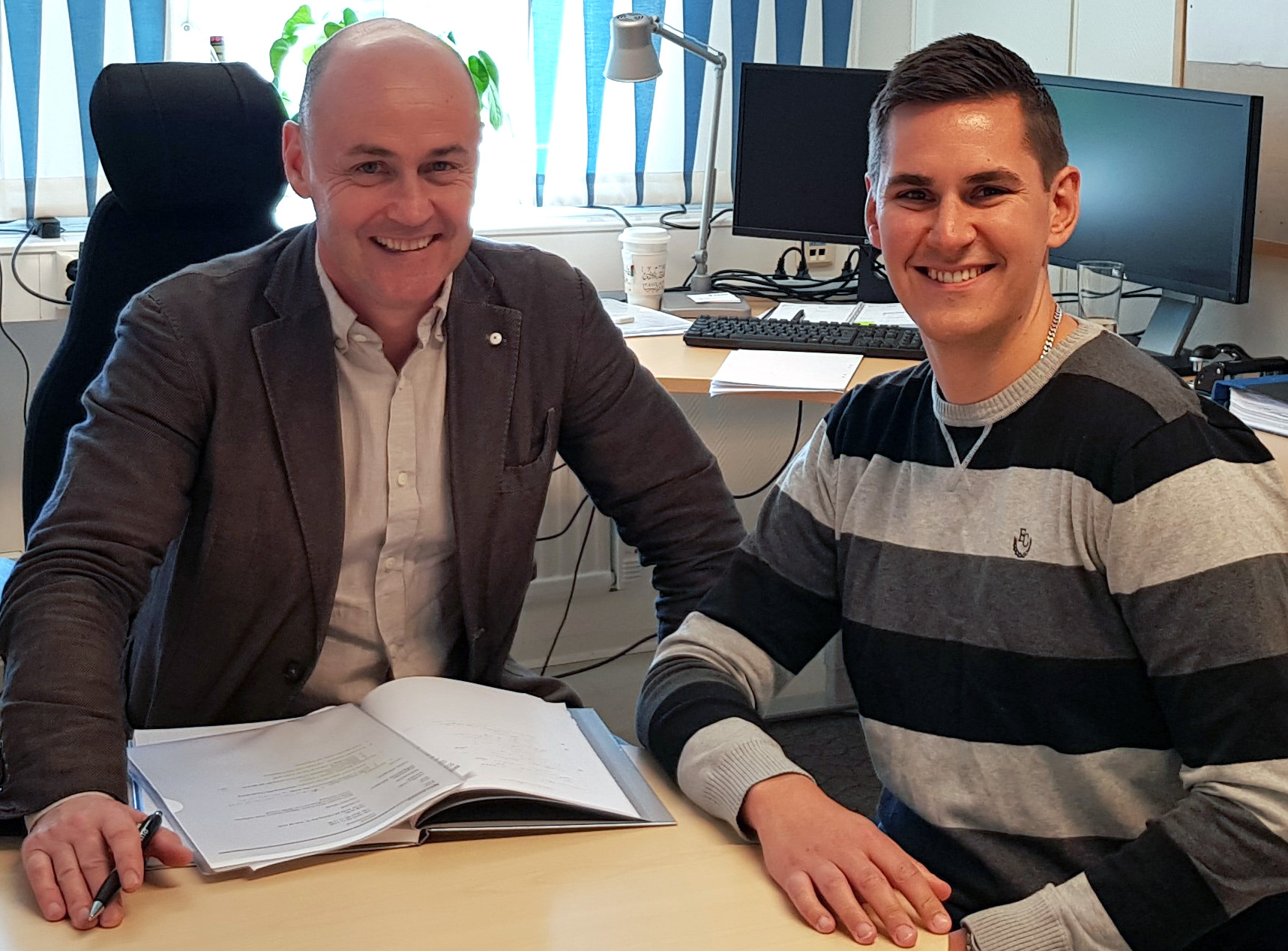 We would like to welcome Johan Falk as a new member of our Engineering Management team at Solvina. Johan's expertise is functional safety and project management which will be a most valuable contribution to our competence portfolio. We are looking forward to get to know you Johan!
In the photo Johan, to the right, is greeted by Björn Ivarsson.