CASES
Solvina's experts work closely with customers to develop holistic solutions for all aspects of their energy use.
From paper mills in central Sweden, to energy companies supplying power to millions of consumers in India, we turn challenges into opportunities, and ensure that our customers optimize their energy use. Here is a selection of recent projects where Solvina's expertise has been critical in improving energy use and maximizing operational efficiency.
"Solvina's approach has been crucial to the success of integration,
and has enabled us to achieve project goals."
"The approach integrates design control and product lifecycle management with safety demonstration/licensing, and thereby provides an essential complement to traditional project management methods."
Solvina frequently holds courses for customers, suppliers and others in our industry
on a range of issues at locations worldwide.
Control Engineering
This course is for process and control engineers wanting to learn methods for operational optimization of industrial process applications with the support of control technologies.
Power System Protection
The course enables engineers to understand techniques of applying and setting protective relays for reliable operation during short circuits and system disturbances.
Solvina is a Swedish global energy systems consultancy whose unique holistic approach enables customers in the power and process industries to optimize lifecycle operational efficiency.
By providing a unique set of holistic services – Analysis, Design, Measurement, and Management – we optimize energy systems use and achieve substantial returns for our customers.
Solvina is committed to ethics, quality and environment. Our integrated management system covers all our activities. Solvina AB holds certificates for ISO 9001, quality, and 14001, environment.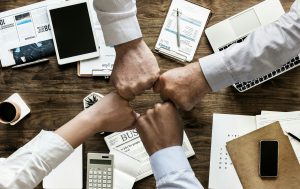 WORKING AT SOLVINA
Solvina offers a uniquely stimulating working environment, where you have the opportunity to drive genuine change in major power and process industry installations. We are always interested in hearing from driven, talented innovators to further improve our offering and services: if you are looking for a fresh challenge, or you are currently studying, click on the relevant link to the right.