Solvina is a leading Swedish energy consultant
Our expertise is in the area of steam and power production and utilization. With a unique holistic approach, we ensure optimal operational performance and efficiency during facility lifetime.
OUR SERVICES
Solvina's services cover Analysis, Design, Measurement and Management.
They are based on a unique holistic approach which considers the people working at the facility, the agreed ways of working and the facility design and operation. This approach ensures optimal operational performance and efficiency over the entire lifecycle of the facility.
Solvina's experts work closely with our customers to develop holistic solutions to ensure optimal operational performance and efficiency. From nuclear power plants, steel production and paper mills in Sweden, to aluminium, fertilizer, petrochemical and power utilities in India, we turn challenges into opportunities. Here is a selection of recent projects where Solvina's expertise has been critical in improving operational performance and efficiency.
"Solvina's approach has been crucial to the success of integration,
and has enabled us to achieve project goals."

Ringhals TWICE Project Director
"The approach integrates design control and product lifecycle management with safety demonstration/licensing, and thereby provides an essential complement to traditional project management methods."

Ringhals TWICE Project Director
Solvina was founded in 1997 with the vision of gathering people with high analytical skills and who are challenged by interdisciplinary issues. Together we create an environment in which development is a driving force for both individuals and teams, and in which we provide long-lasting solutions and values for our customers and society.
Today, Solvina is a leading energy consultant whose unique holistic approach enables customers to optimize operational performance and efficiency during facility lifetime. We achieve substantial returns for our customers.
The Solvina group consists of Solvina Group AB, Solvina AB, Solvina International AB, SolvInvest AB and Solvina India Private Ltd, and we have more than 30 employees located to offices in Gothenburg, Sweden and New Delhi, India.
Solvina is committed to ethics, quality and environment. Our integrated management system covers all our activities. Solvina AB holds certificates for ISO 9001, quality, and 14001, environment.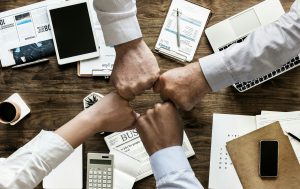 WORKING AT SOLVINA
Solvina offers a uniquely stimulating working environment where you can make a difference both for the customer, Solvina, society and yourself by your engagement.
If you are looking for a new challenge, or you are currently studying, please apply for a position or a master thesis project.