Dr Prabha Kundur will visit Gothenburg in October to present the course: "Power System Stability & Control"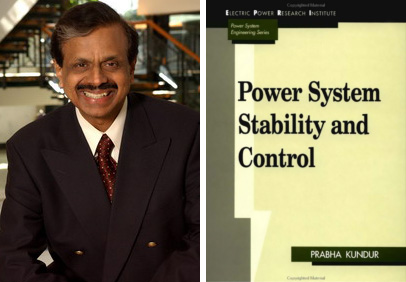 October 8-11, 2018 Gothenburg, Sweden
A course aiming to provide the best understanding of the design, control and operation of electrical systems to maintain the best system stability of energy generation and transmission.
 This course will provide a unique opportunity for engineers in the power industry to undertake a comprehensive and rigorous study of a critical area delivered by the world's foremost expert on the subject, Dr. Prabha Kundur. The course will provide a comprehensive overview of power system stability and control problems including the basic concepts, physical aspects of the phenomena, methods of analysis, examples of incidents of system instability, challenges to the secure operation of present-day power systems, and comprehensive approach to enhancing system security.
 Dr. Prabha Kundur is the author of the book "Power System Stability and Control" used as a reference within the industry and at universities for research and deeper understanding of the field.
For course details and registration, click here