Sweden India Innovations' Accelerator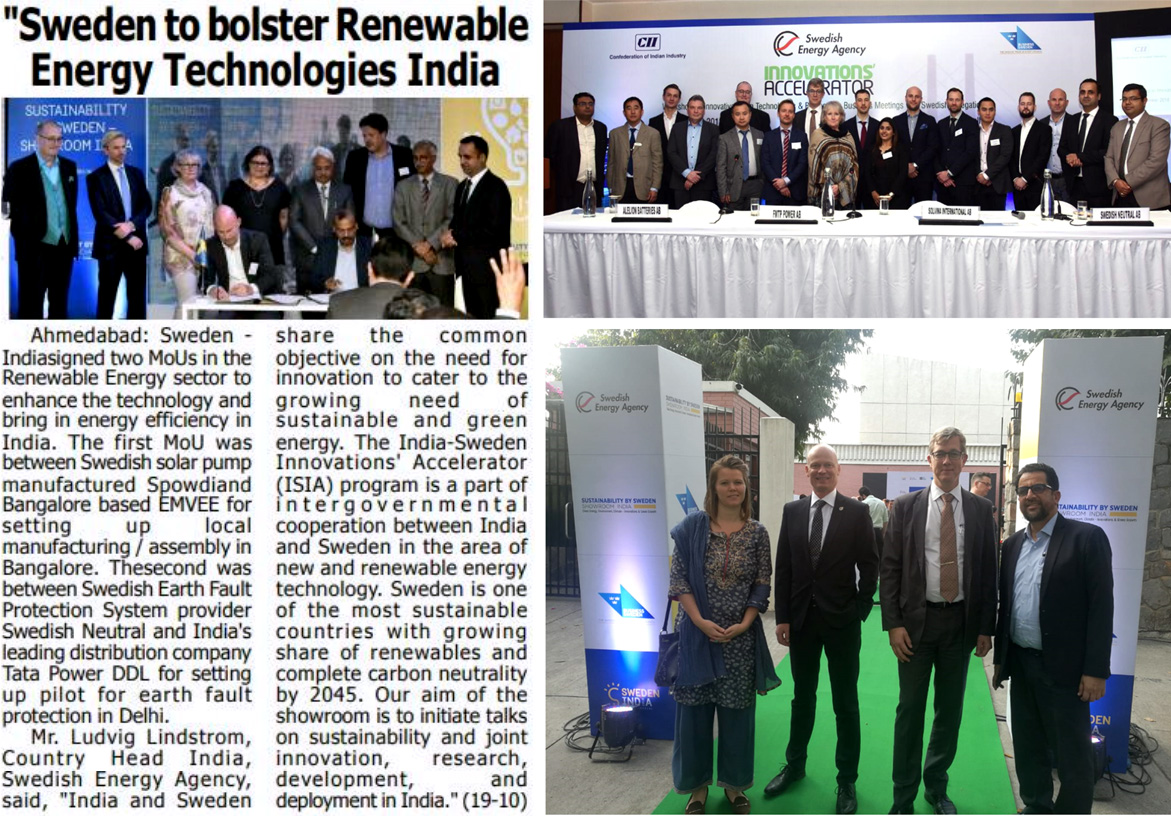 During the last two weeks Solvina has participated in the excellent program "Sweden India Innovations' Accelerator", organized by Swedish Energy Agency, Business Sweden and CII.
Together with other Swedish companies offering different energy efficient solutions, Solvina has met and started fruitful cooperation with a number of Indian companies. Solvina offers integration and reliability improvement of mainly captive and cogeneration power plants in heavy industries, including renewable generation, resulting in substantially higher productivity and efficiency.
Solvina is also a part of a showroom at Business Sweden Delhi, demonstrating the products and services of the participating companies, that was inaugurated on November 30th.
We hope for a growing cooperation with the Indian industry to further improve reliability, efficiency and sustainability, and would like to thank all organizers and fellow companies for a great time.