Master Thesis on CM at Solvina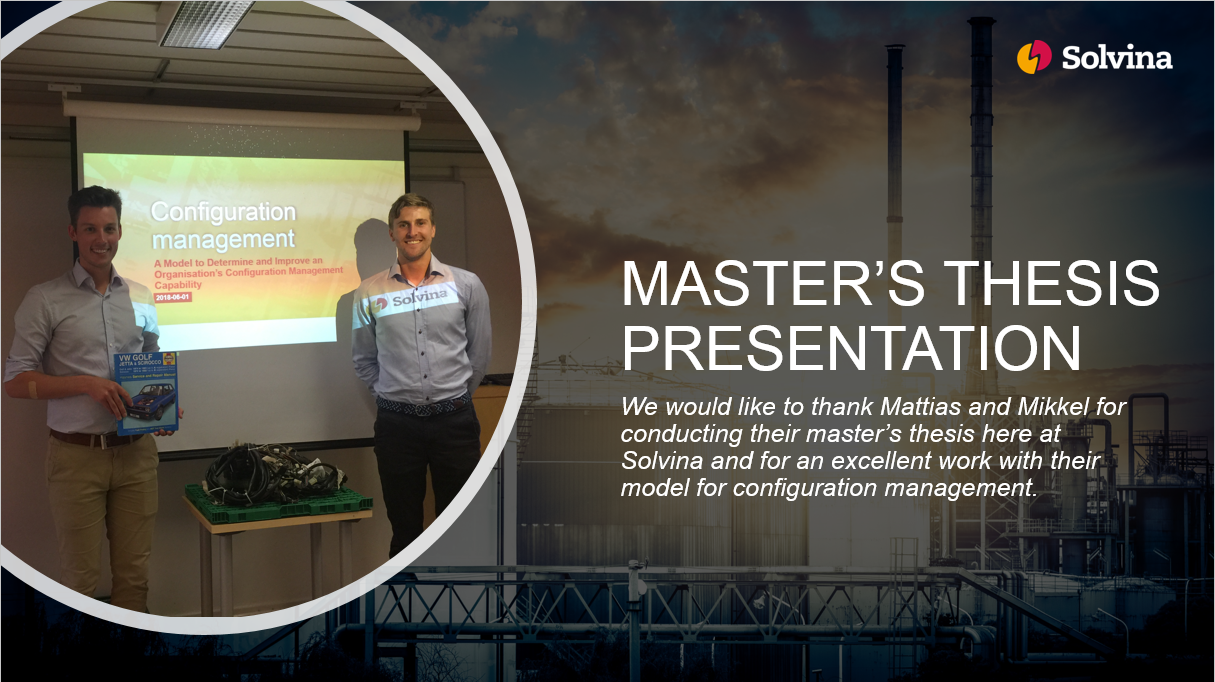 Insufficient Configuration Management (CM) can often be identified as one factor contributing significantly to project delays and reduced lifecycle operational capability of a plant or product. Solvina's systems engineering services advise clients in how to optimize their CM implementation to reduce costs and increase quality when operating and performing modifications to their assets. In this work it is important to be able to identify the clients' current CM capabilities and challenges and develop solutions that address areas with the highest potential for the business rather than aiming to introduce a sophisticated CM process.
A Master Thesis work has been performed at Solvina during 2018 to develop a model that can be used to efficiently identify the current CM capability and improvement areas of an organization. It was performed by Mathias Edberg and Mikkel Hager as part of their Master of Science in Quality and Operations Management at Chalmers University of Technology.
The report "A Model to Determine and Improve an Organisation's Configuration Management Capability" can be found via the link below.
http://studentarbeten.chalmers.se/publication/255052-a-model-to-determine-and-improve-an-organisations-configuration-management-capability
For questions related to the thesis work or the services Solvina can provide, please contact Björn Ivarsson (bjorn.ivarsson@solvina.com).